Crime... in the high Lake District fells...
My latest crime novel, Too Hot for Comfort, is just published.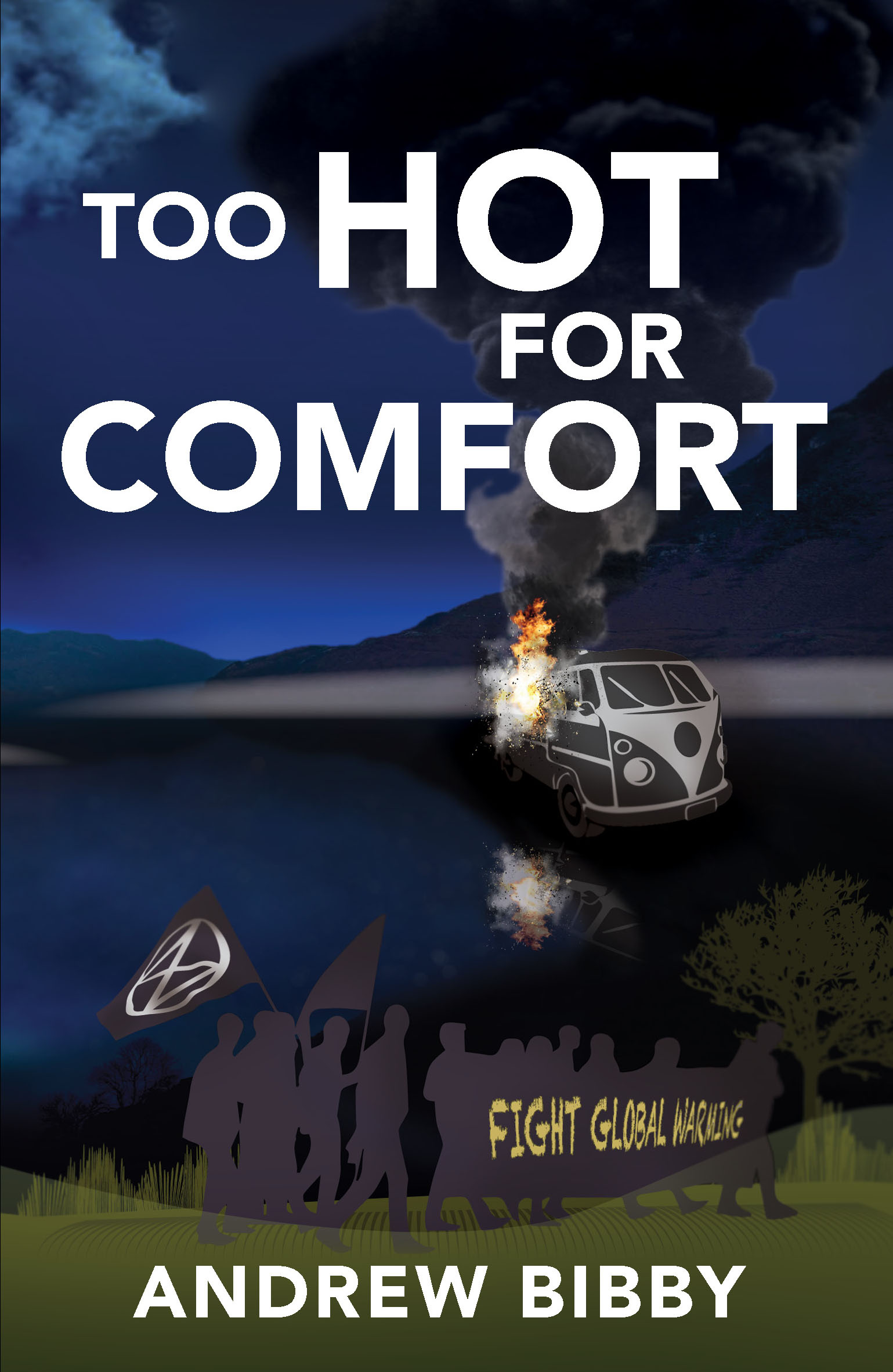 Joan Arkle, a tireless climate change activist, is passionate about her beliefs. She has taken her campervan to the Lake District, to be able to live among the hills she loves. Here is ample scope for her trade as a wildlife photographer. Here, too, is an opportunity to make a difference by campaigning against global warming.
But her time in Cumbria proves challenging. Somehow her activities attract hostility. Increasingly she makes enemies.
And then, one evening on a quiet by-road, her campervan is firebombed.
..
Set among the beauty of the mountains and lakes of England's most popular National Park, the novel completes Andrew's Cumbrian Fells trilogy, begun with the two earlier novels The Bad Step and In the Cold of the Night. Each novel can be read independently of the others, however.
Too Hot for Comfort takes its readers on a journey to solve a classic crime mystery. Who was responsible for firebombing the campervan? And what precisely is Joan Arkle's background? Both DI Chrissy Chambers of the Cumbria Police and Nick Potterton, once a successful London journalist but now a struggling local freelance, find themselves tussling with these questions.
But the novel also offers more. Andrew's writing thoughtfully probes not just the key subject of climate change but other pressing social issues, including among others the illegal drugs trade, revenge porn and social media trolling, and the economic plight of local newspapers. There is an international element too, in the shape of the young Catalan nationalist and environmental activist Lluïsa who finds herself in the Lake District while on the run from the Spanish police.
Too Hot for Comfort will delight both those who love the Lakes and those who enjoy good crime fiction. The novel is published by Gritstone Publishing.
NEW: Crime Readers Association blog on Too Hot for Comfort
NEW: Article on Too Hot for Comfort in Crime Writers Association members' magazine
NEW: Andrew Bibby speaks about writing the book and reads two extracts at the (virtual!) book launch on Sep 15th 2020 (video).
Return to Andrew Bibby's home page